Dear visitor, welcome to Laras Levelbase Forum. If this is your first visit here, please read the Help. It explains in detail how this page works. To use all features of this page, you should consider registering. Please use the registration form, to register here or read more information about the registration process. If you are already registered, please login here.
Dahlia
Beginner
Sunday, April 29th 2018, 12:58pm
Neu hier
Hallo zusammen!
Ich habe kein Vorstellungsthread gefunden, darum schreibe ich hier.
Ich bin neu in dem Forum und heiße Dahlia. Ich mag Lara und alles, was mit der verbunden ist. Ich hoffe, ich kann hier viele neue Bekanntschaften und interessanten Gedankenaustausch finden.

Gruß
---
banissimo
Sage
Sunday, April 29th 2018, 2:39pm
Hallo Dahlia und herzlich Willkommen im Forum hier
Ganz sicher wirst Du viele neue Bekanntschaften machen und Gedanken austauschen können.
Im Moment scheint es etwas ruhiger hier zu sein, doch ich denke sobald der angekündigte Megalevel "Eiszeit 3/24" raus ist, wird es hier wieder genügend Gesprächsstoff geben
Wünsche Dir schonmal viel Spaß
---
Sunday, April 29th 2018, 4:55pm
Herzlich willkommen hier
---
Sunday, April 29th 2018, 6:38pm
auch von mir
ein "herzliches willkommen"
mfg Markus
---
JoeyJordison
Zockerweibchen
wcf.user.option.userOption57: CL
Location: Einmal hier und einmal dort..
Sunday, April 29th 2018, 7:11pm
Auch von mir ein herzlich Willkommen hier bei uns. Du wirst dich hier bestimmt wohl fühlen
Liebe Grüsse
Joey
---
Sunday, April 29th 2018, 7:29pm
Volker
--
---
Sunday, April 29th 2018, 7:44pm
Hallo Dahlia.
Herzlich willkommen.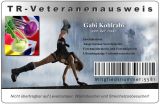 ---
Dahlia
Beginner
Monday, April 30th 2018, 11:34am
Hallo zusammen!
Vielen Dank für Begrüßungen!
---
Hendrik
Professional
Location: Ostwestfalen-Lippe
Monday, October 8th 2018, 1:05pm
Auch wenn es 6 Monate schon her ist: Herzlich willkommen auch von mir.
Ich war hier vor ca. 15 Jahren ziemlich oft aktiv und bin heute per Zufall hier wieder auf die Levelbase gestossen.
Ich kann es kaum glauben, dass immer noch TR-Level gebaut und gespielt werden, nach so langer Zeit.
Na ja, ich bin schon lange raus aus der Levelbauer-Szenerie, aber dass sich mein Western hier immer noch solcher Beliebtheit erfreut macht mich schon etwas stolz.
Ich habe damals auf diesen Seiten eine Menge netter TR-Freunde kennenlernen dürfen, woraus sich eine Menge Freundschaften ergeben haben.
Auf zahlreichen Meetings durften wir uns kennenlernen oder wiedersehen, Jahr für Jahr bis zum heutigen Tag.
Der kleine TR-Nachwuchs von damals ist heute schon erwachsen geworden und sie gründen bald selbst eigene Familien.
Hehe, und diese Levelbase gibt es immer noch, offensichtlich etwas angestaubt, aber noch erhalten. Macht weiter so.
---
Red
Professional
wcf.user.option.userOption57: Tomb Raider 2
Location: Korriban
Tuesday, October 9th 2018, 10:08pm
Schön, auch von dir mal wieder was zu hören, Hendrik. Ich hab ja auch seit kurzer Zeit nach einigen Jahren Abwesenheit zur Levelbase zurückgefunden. Deinen Westernlevel The Quick And The Dead hab ich damals auch gespielt. Ich werde es aber noch ein zweites Mal spielen, da ich es damals versäumt hatte, ein Review zu schreiben. Schande über mich.
Tomb Raider Anniversary - Lara back in action!!!
---
Wednesday, October 10th 2018, 10:12pm
The quick and the dead fand ich auch absolut klasse, war einer meiner ersten Customlevel
Volker
--
---